RIDOUTS SOLICITORS
IDENTITY | PRINT | BRANDING | ADVERTISING | WEB
"Dunk have been great to work with. They introduced us gently to the idea that we needed to move our branding on and reacted well to our desire to be radical and different. Chris Prior was a model of cool under fire. Dunk gave us the breath of fresh air that we needed to emerge from our comfort bubble and advance. Thank you, Dunk."Paul Ridout, Managing Director – Ridouts Professional Services Plc
CLIENT
Ridouts was established in 2006 and clients include independent and voluntary sector providers of health and social care, NHS trusts and foundation trusts, individual doctors and nurses, GP practices, dentists, CCG-run care homes and hospitals, local authority care homes, representative groups, professional associations and charities.
2016 saw a change in the structure of the business, with additional services being added to the portfolio, and a change in legal status from LLP to PLC. Ridouts are one of a small number of law firms to now have a PLC status and the only health and social care specialists in the UK to have made this move.
Making the bold transition from a LLP to a PLC enabled Ridouts to improve its multi-disciplinary service to clients, allowing the practice to meet various health and social care regulatory needs and enabling them to offer clients an unrivalled suite of advice all under the one roof.
The Ridouts Board felt this was an opportune time to also invest in the branding for the firm, to give a more contemporary, interesting and engaging personality that is a reflection of them as a business.
START
Ridouts is highly regarded and extremely proficient and the team is very vibrant and dynamic. Our remit was to ensure the revitalised brand conveyed all of this without alienating existing clients, plus the branding had to appeal to a new, wider audience with the addition of multi-disciplinary services to the portfolio.
BRAIN DUMP
The existing Ridouts roundel logo was identified as a key identifier amongst Ridouts' clients so it was essential to retain some elements of this brand touch point. We simplified the letter 'r' to create a roundel, which was graceful, simple and modern. This simplified 'r' shape was then adapted for wider use outside the roundel to create a graphic touch point for use across the wider Ridouts' marketing and advertising estate.
In addition, we wanted to move away from the dominant solid red and introduce a lot more white space to give the graphic elements room to breathe. And finally, we adjusted Ridouts' brand red slightly so that when printed it was a lot more vibrant and arresting.
Photographically, we wanted to get away from stereotypical images of professional services so created a suite of metaphorical images from the natural world. Whilst these images differed wildly in subject, they sat together comfortably to create a diverse, colourful and engaging image suite.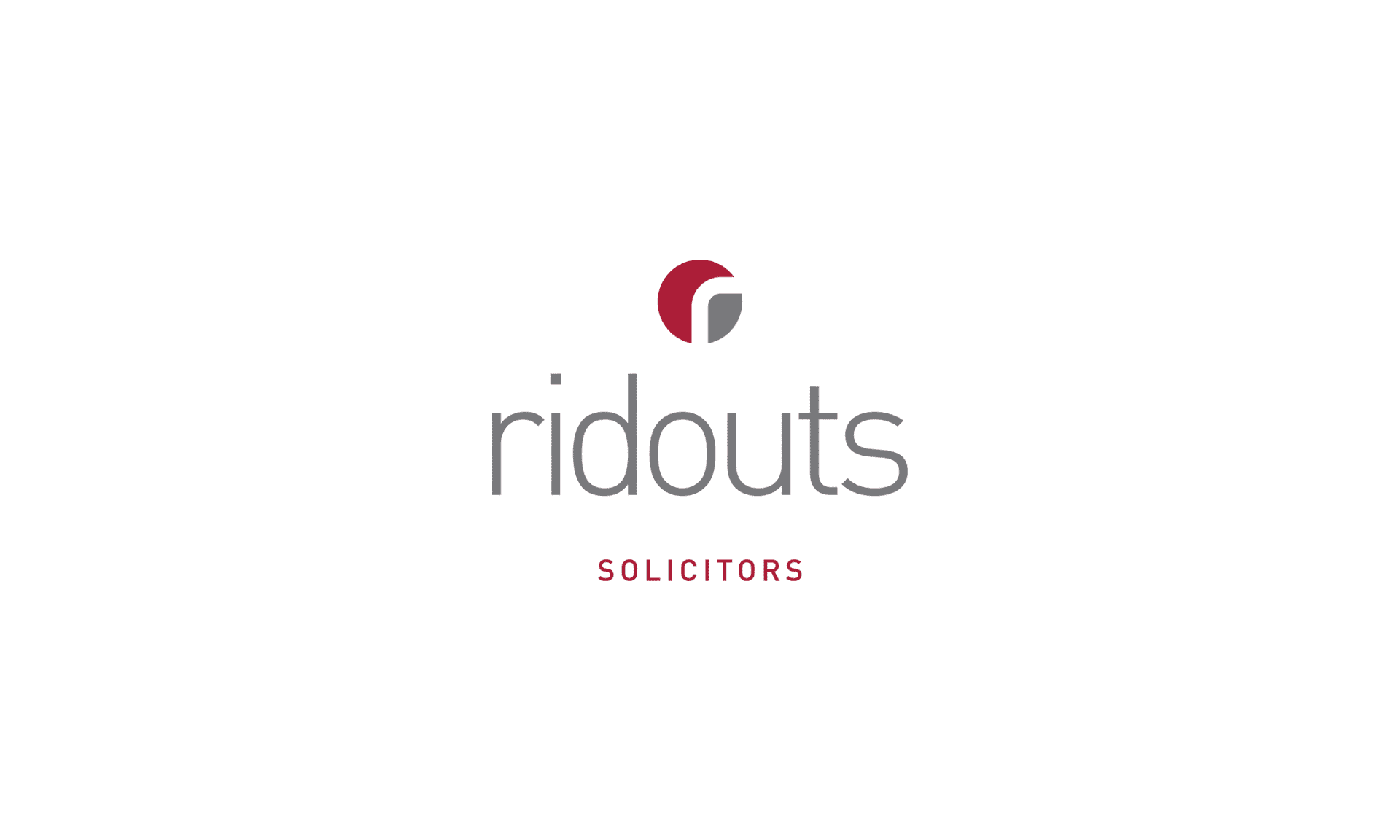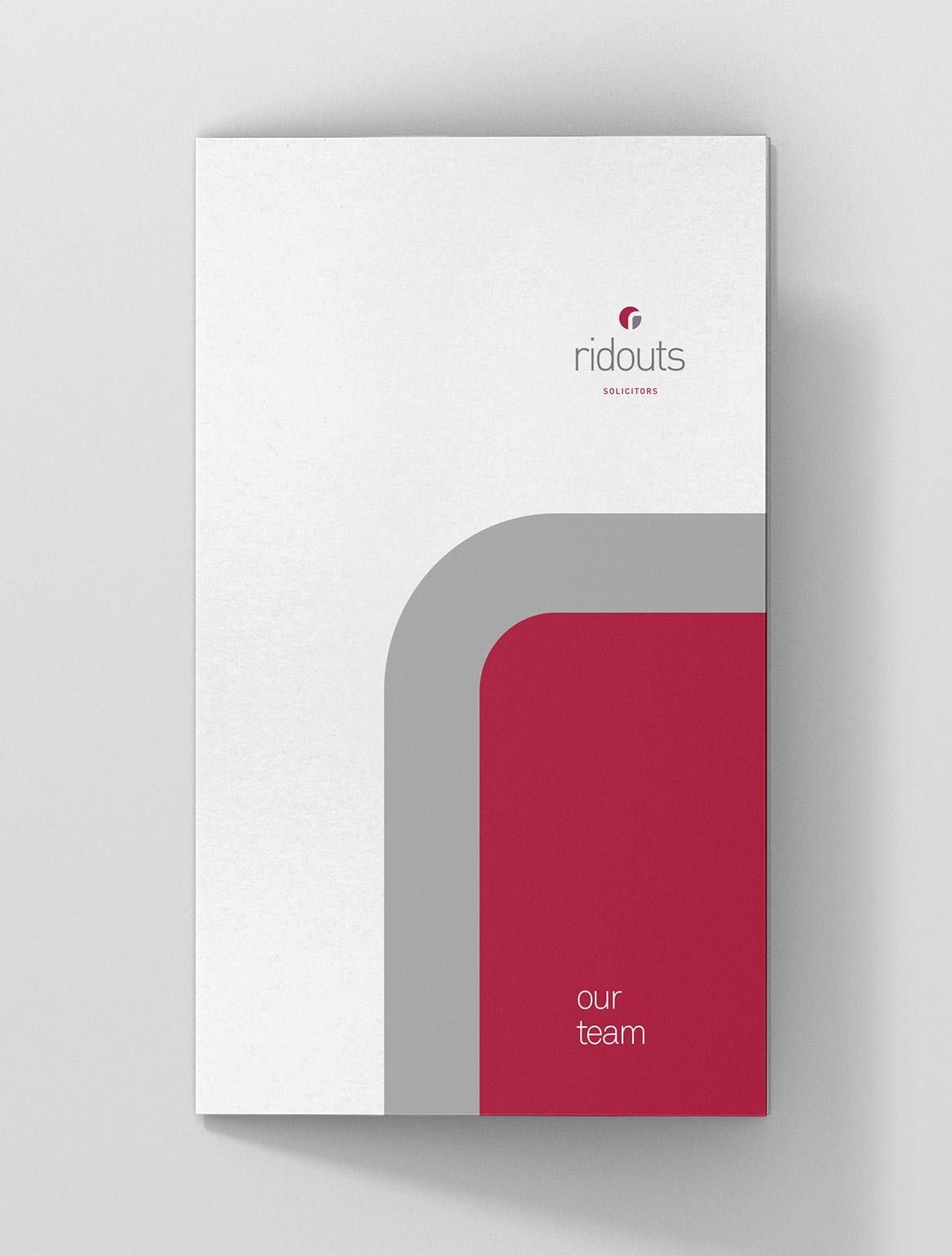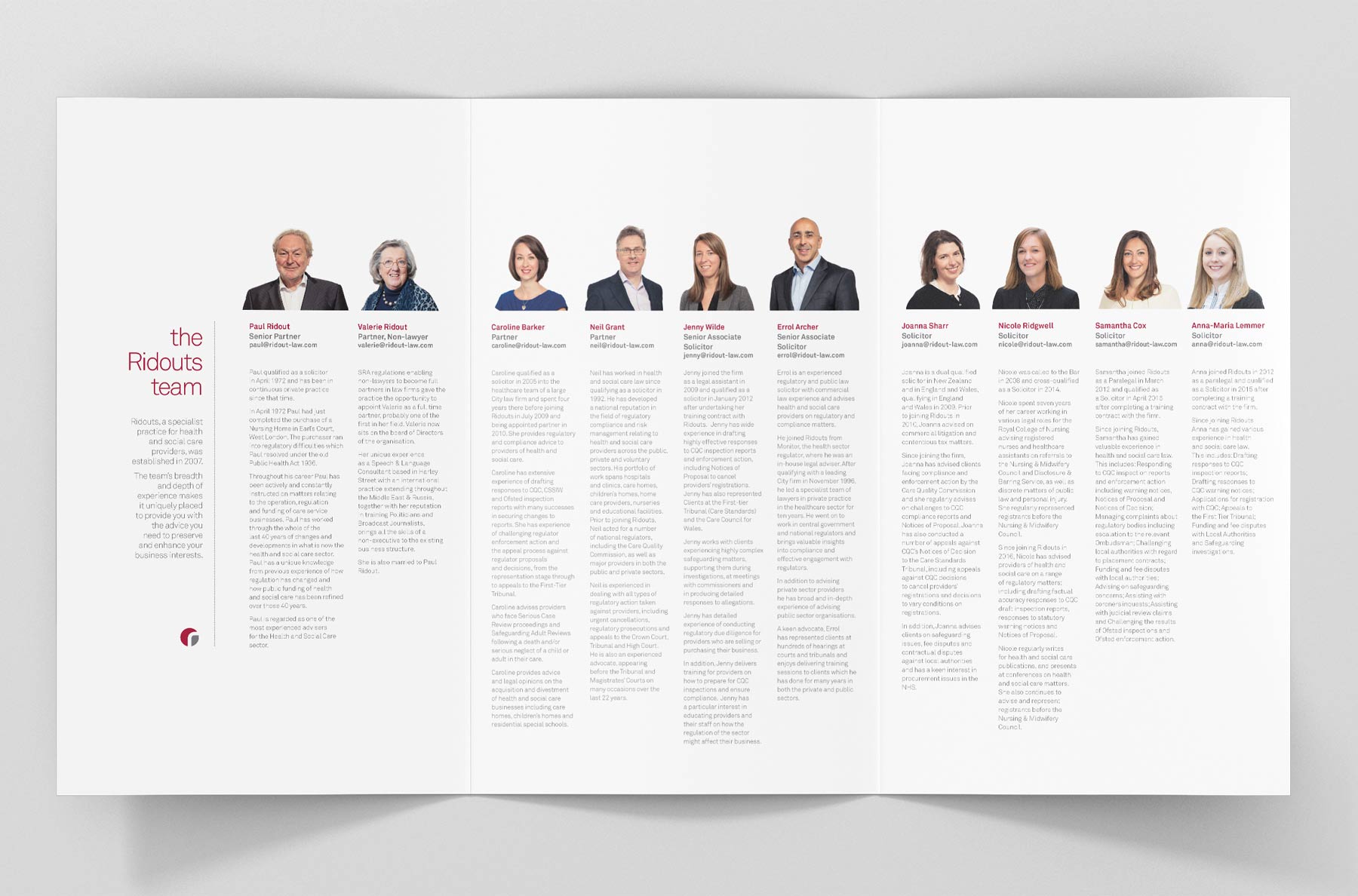 INTERESTING CLIENTS
Working with Ridouts during their transition from LLP to PLC has been fascinating. The business has also expanded its' services to offer clients a more rounded solution but still with absolute focus on their core market. The Ridouts team have been very open to all our suggestions and it's been a pleasure to get to know their business and their team, and to provide a strong portfolio of designs which we believe will support their growth.
DESIGN PERSPECTIVE
The designs created are definitely not the norm for legal firms – and Ridouts were very happy to stand out from the crowd. Ridouts have fully embraced a more dramatic corporate identity and believe it reflects their business, which is also strong, proud and confident.
PRACTICAL APPLICATION
The new identity has been rolled out across brochures, adverts, the website, stationery, promotional and exhibition materials to date.   We provided production on all printed elements and design support for the website.
Ridouts have a fresh new identity which transitions easily from brochures to signage and beyond. It's not just the quality and range of services they provide that sets them apart – the branding engenders pride in the brand, is easily identifiable and reflects the quality and professionalism of their firm.
We look forward to helping Ridouts maintain their leading status over the months and years ahead.